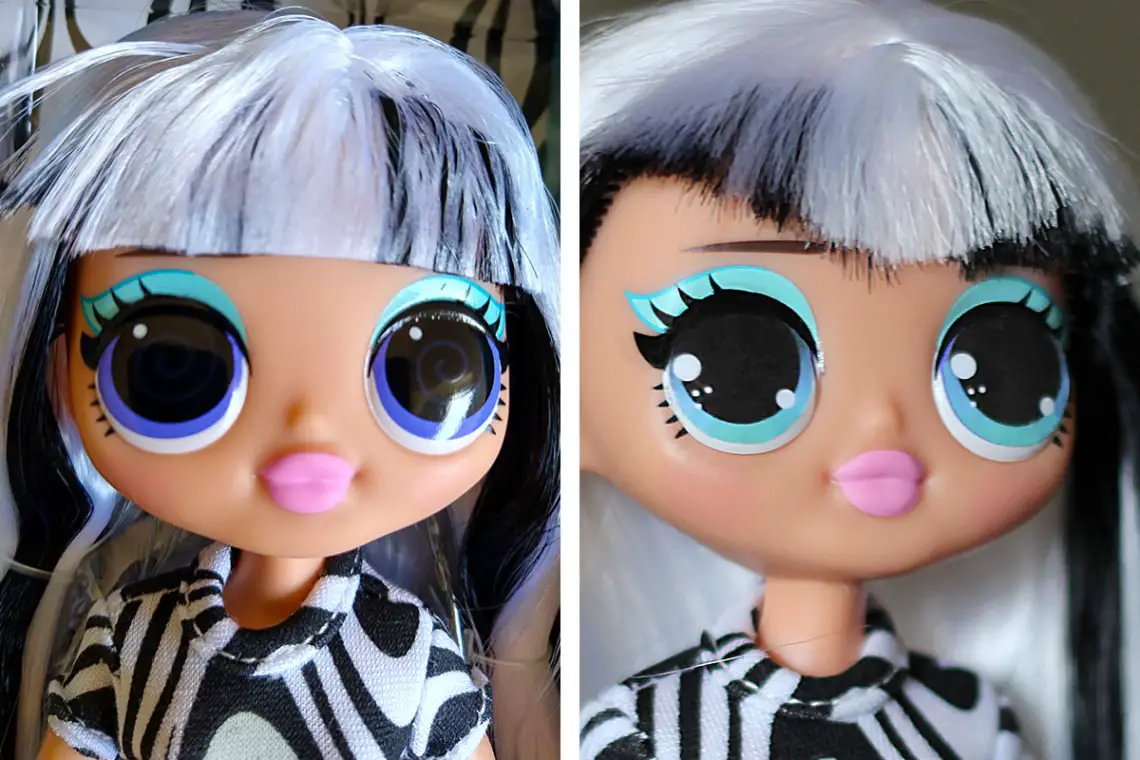 LOL OMG Makeover DIY – Eye Sticker Printables
Give your LOL Surprise OMG doll an easy DIY makeover with these free eye sticker printables. There are 16 designs to choose from and a set for you to colour as you choose.
I really love the fashion style of LOL Surprise OMG dolls but their eyes look so vacant. So I decided to design some new eye styles with more colour gradients and highlights. I'd love to hear your suggestions for future designs – maybe some with more iris less pupil? How about some star-shaped highlights?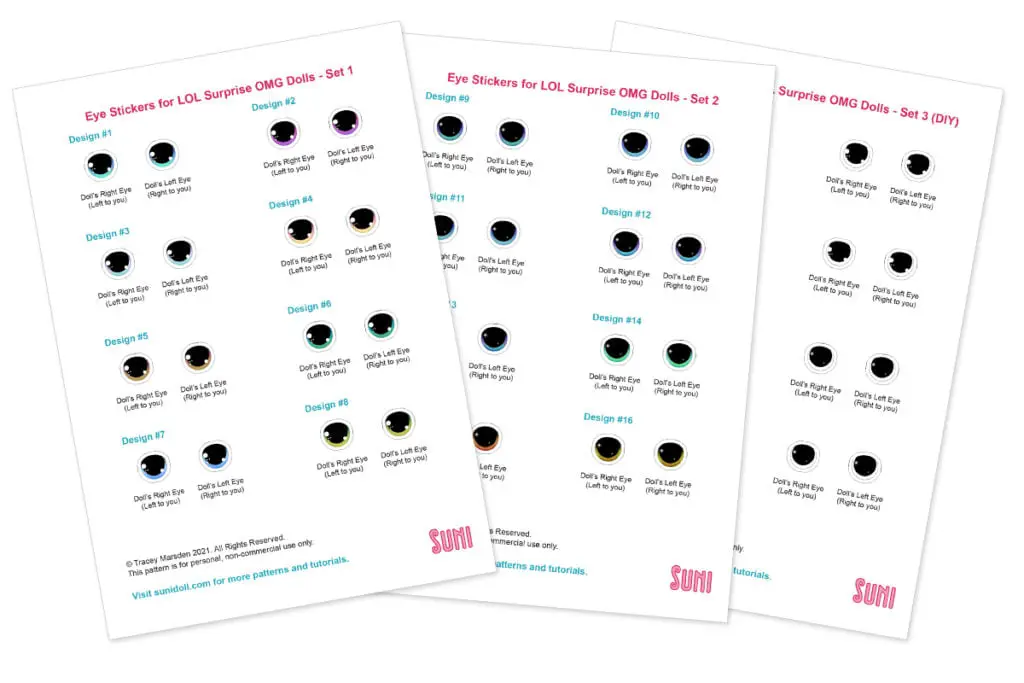 Download the free printable PDFs below.
OMG Eye Stickers PDF – Sets 1 to 3 – A4 size
OMG Eye Stickers PDF – Sets 1 to 3 – US letter size
How to give your LOL OMG doll a DIY eye makeover
Materials
Standard copy paper for printing designs
Double-sided adhesive tape
Sticky tape/cellotape (optional)
Small scissors
Black fine liner (optional)
Coloured markers (optional)
Instructions
Download the printable pages and select which design(s) you would like to use.
Cut out along the outer line. I like to cut out and attach one eye at a time so I don't get confused which is left and which is right 😀
Attach the eye to the sticky side of the double-sided tape. If you like you can add normal tape over the top for a glossy finish.
Cut out around the eye shape, being careful to remove all the white paper background and to keep the shape round and smooth. I like to use tiny curved scissors to help with this.
You can also clean up the white edges with a fine black liner pen for the pupil and coloured markers for the iris.
Remove the paper backing from the double-sided tape and place the eye sticker in position on the doll.
Smooth down any wrinkles or bubbles.
The sticker should be removable if you make a mistake or need to reposition it. Over time it may become permanent.
Share on Pinterest