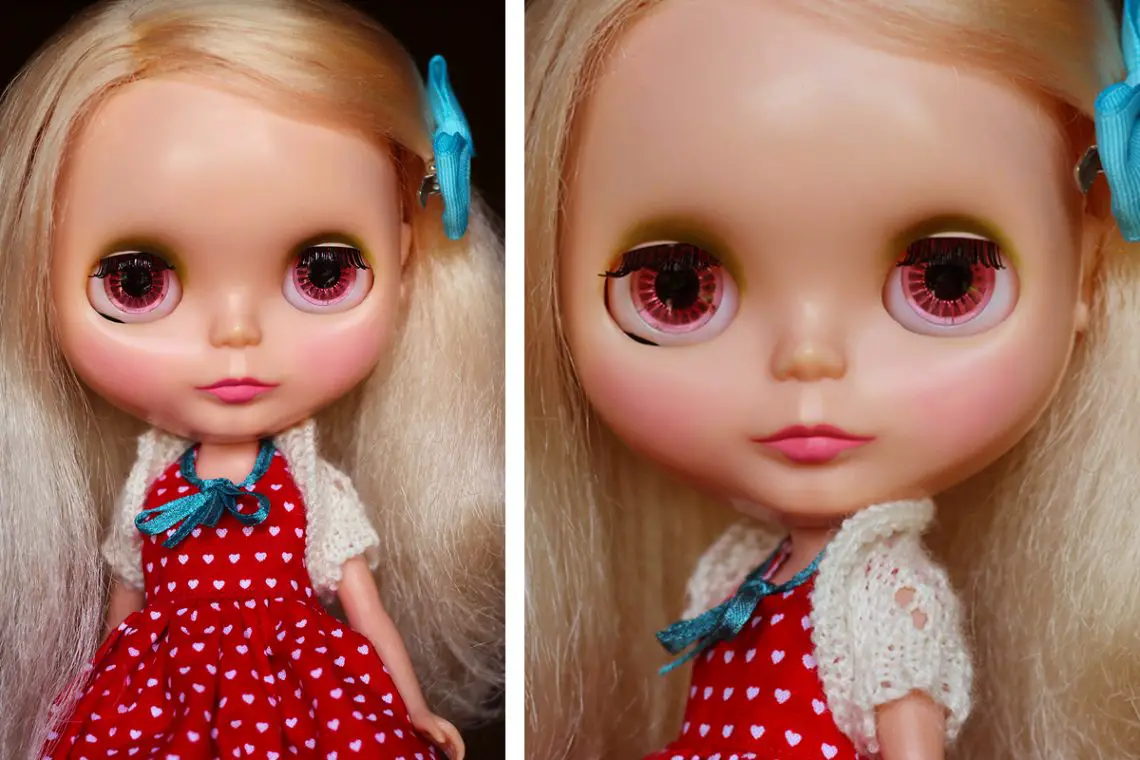 Knitted Shrug Cardigan for Blythe dolls – free pattern
Somebody recently asked about my pattern for a Knitted Shrug Cardigan for Blythe dolls that I created many years ago. It was a nice feeling to see her final result so I thought I would dust off the cobwebs and share the pattern with you for free.
This sweet little knitted shrug will add some retro flair to your Blythe doll's wardrobe. It's perfect for jazzing up a simple, sleeveless dress (and hide those shoulder joins). Plus it's a lot easier to knit than a cardigan with fitted sleeves as you're basically adding some seams to a rectangle!
The Knitted Shrug Cardigan is knit in one piece and has three sections: the main section with a pretty lace pattern, a ribbed lower hem, and a ruffled upper edge. You could of course simplify the pattern and knit the main section in plain stockinette stitch or another lace pattern. It's a good opportunity to get creative and try out different stitch patterns.
Skill Level:
Advanced Beginner to Intermediate
Please share your creations with me by tagging @sunidoll on Instagram or send me a message here