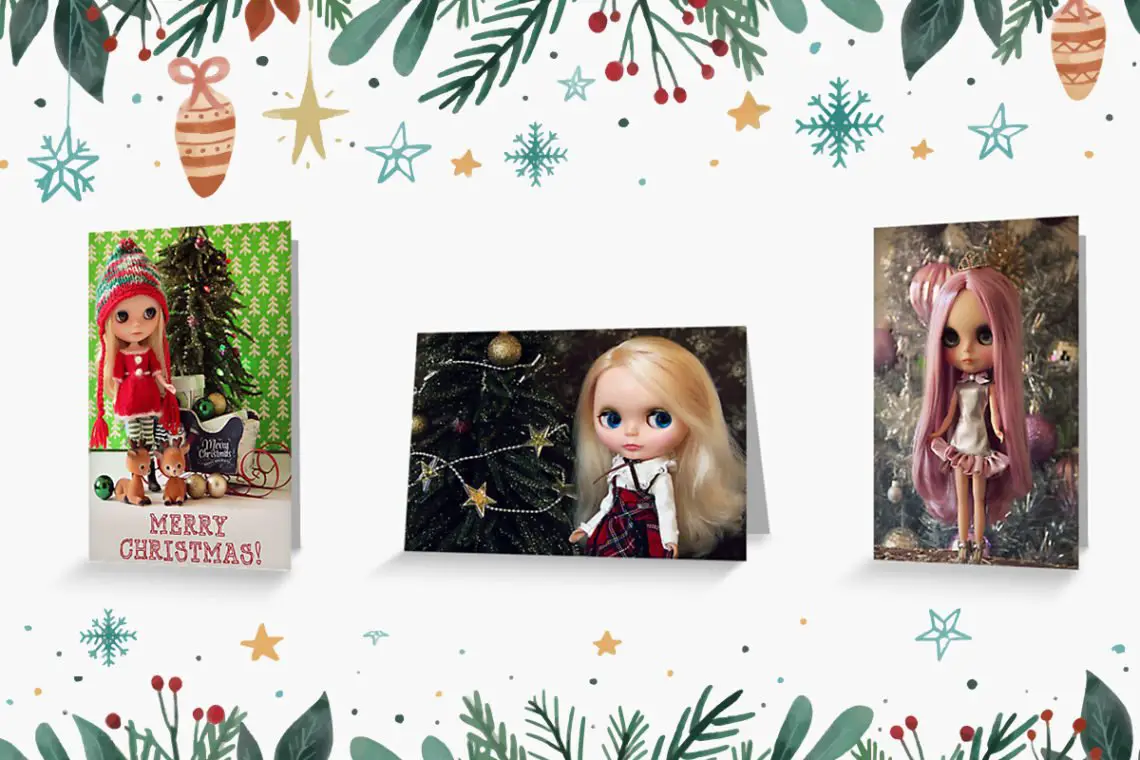 Blythe doll Christmas cards
Are you looking to send some special Christmas cards this year? If you love collecting Blythe dolls, or just love dolls, these Blythe doll Christmas cards are the perfect way to add a personal touch to your Christmas messages.
A few years ago I uploaded some of my Blythe doll Christmas scenes to Redbubble and made them available as Christmas cards. The collection includes some of my past Kenner Blythe dolls and custom Blythe dolls.
You can buy one card or multiples of each and the prices are quite reasonable. Note: I receive a small commission for each sale.
See below for individual links.
I hope you enjoy sending some Blythe doll Christmas cards this year. Share the love for Blythe!
Kenner Blythe doll with Christmas tree. Doesn't she look so pretty in her red plaid tunic.
Kenner Blythe doll with Christmas tree and lots of gold and aqua.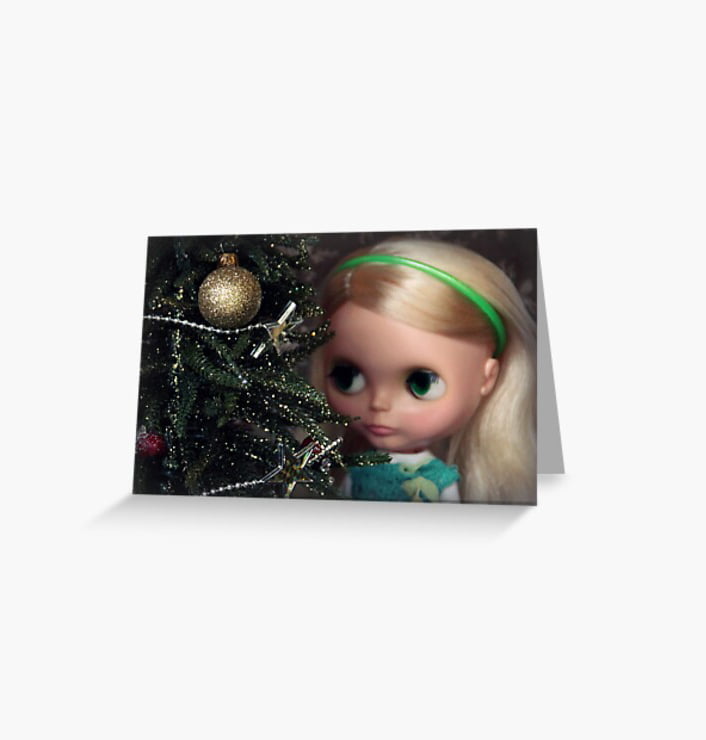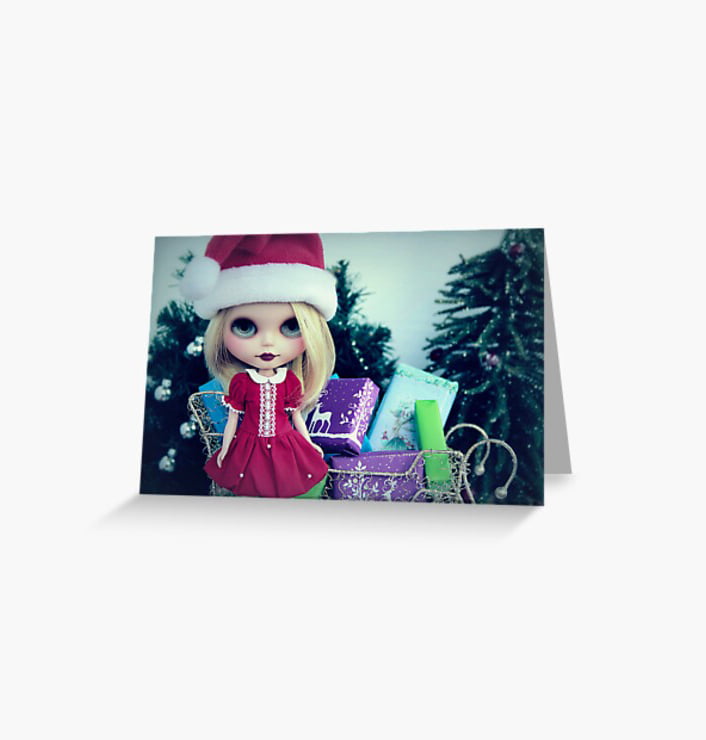 Custom Blythe doll in cute Santa outfit with sleigh full of gifts.
Kenner Blythe looking in wonder at a snowglobe.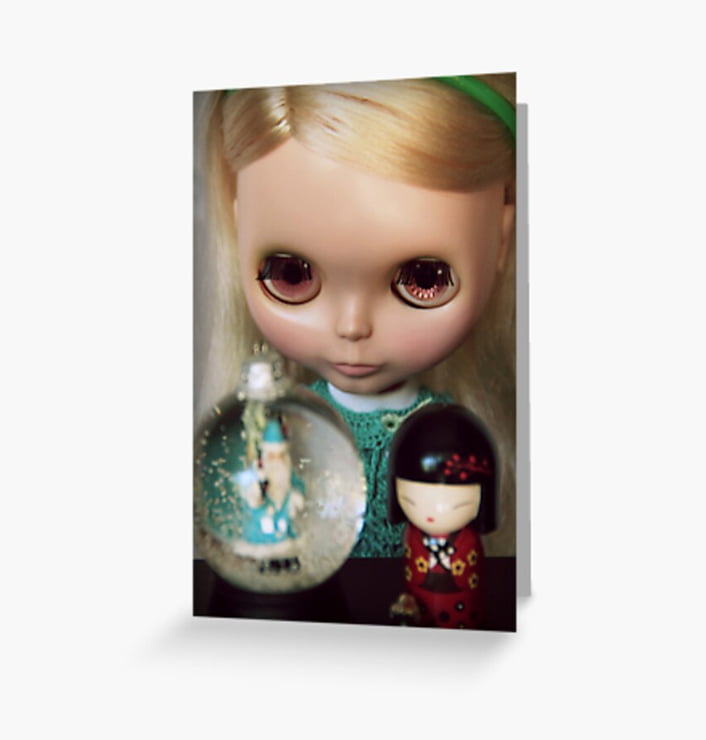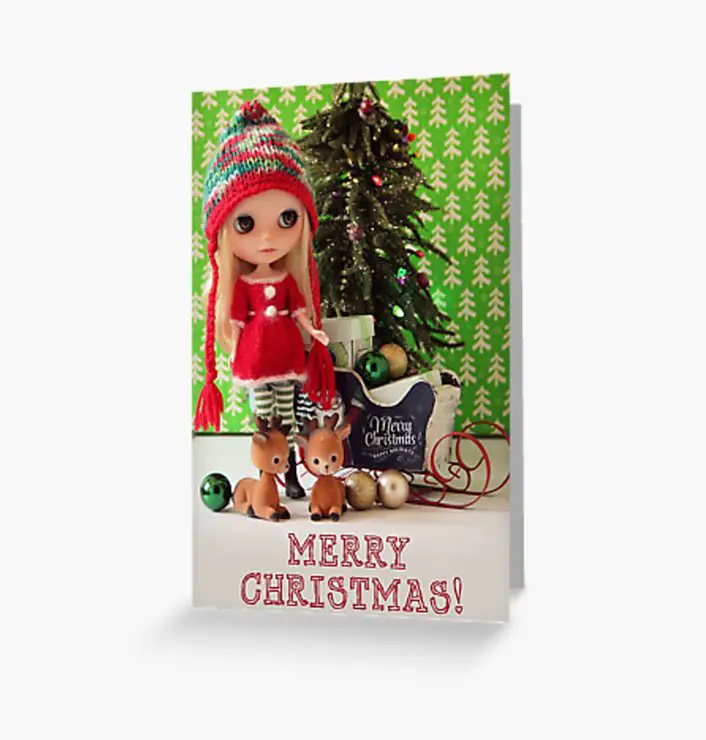 Custom Blythe doll in red Santa outfit with tree, sleigh and deer.
Custom Blythe doll in front of silver Christmas tree – lots of pink, silver and Bling in this one.
There's also a version with text you can purchase here.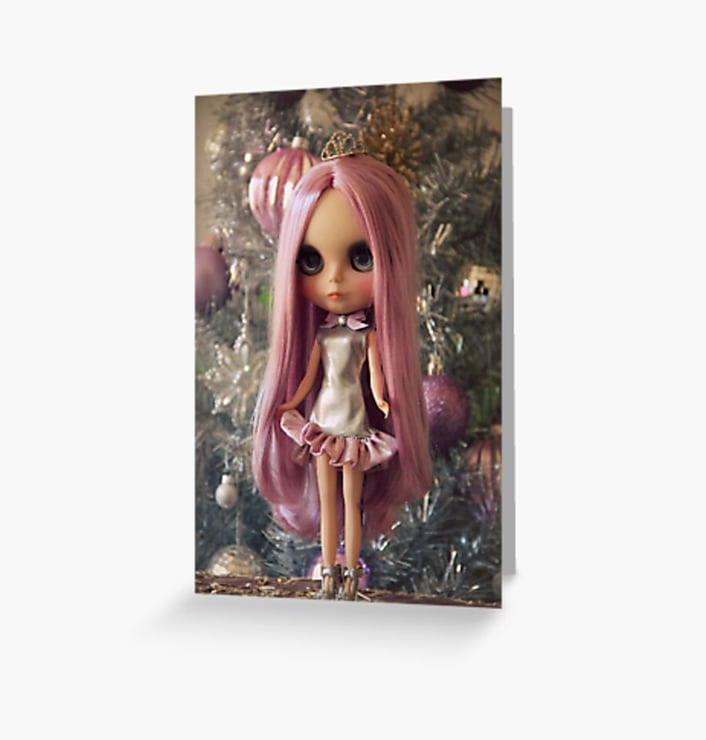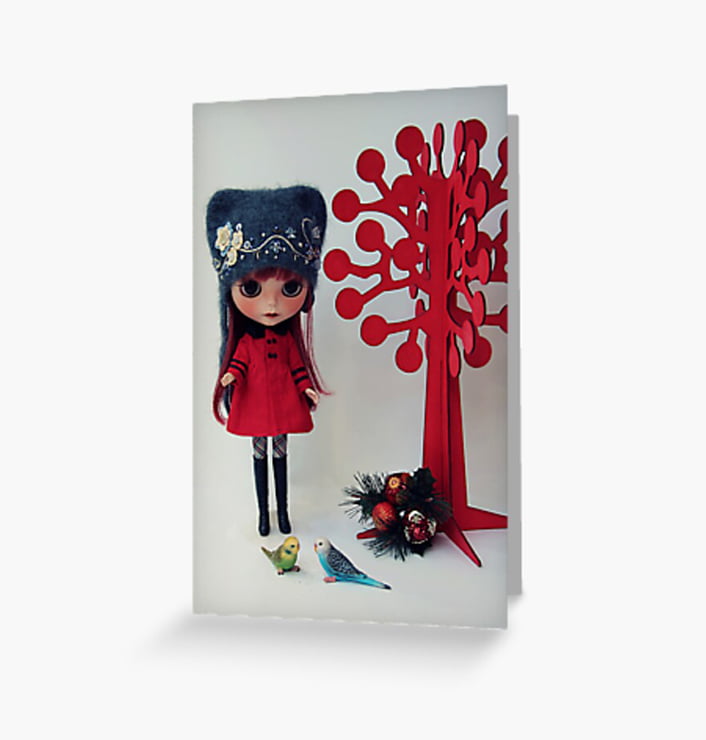 Custom Blythe doll in a stylistic Winter scene.
This one isn't as Christmas-y but the Victorian theme of my Kenner twins in a nursery complete with rocking horse reminds me of Christmases past.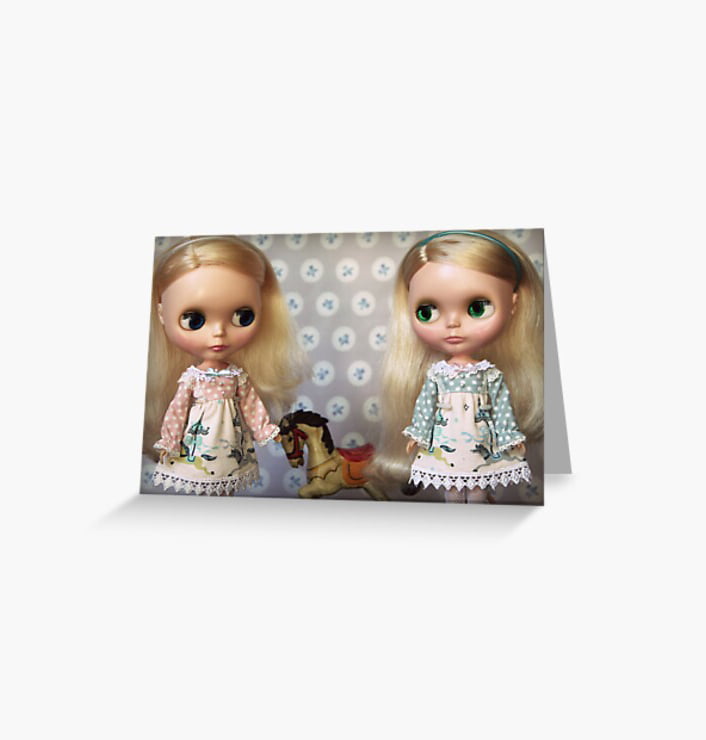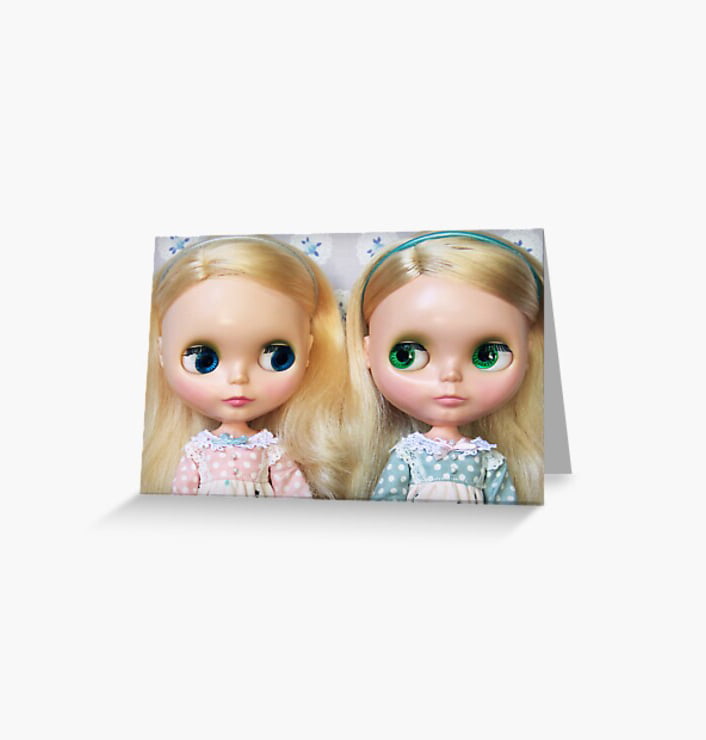 The adorable Kenner twins again in their Victorian nursery outfits.
The rocking horse takes centre stage in this scene.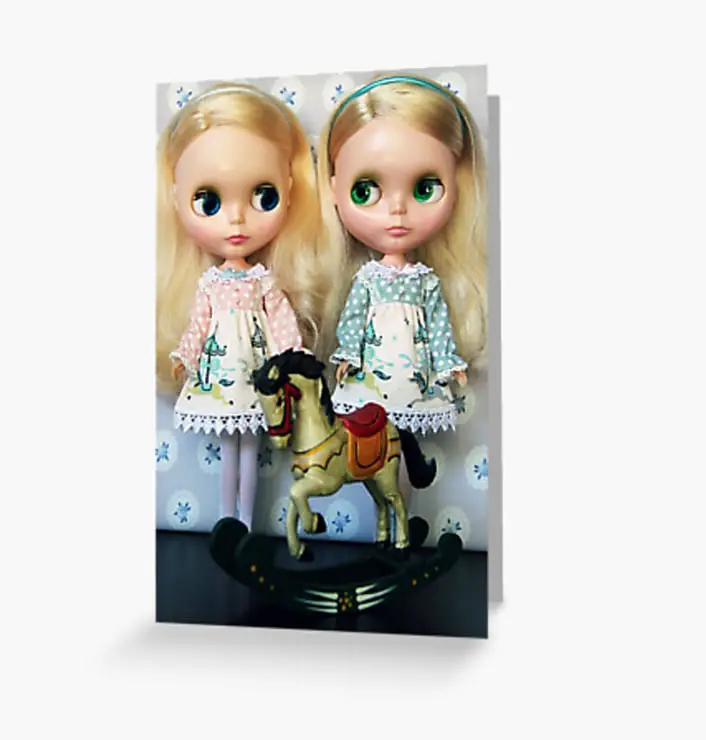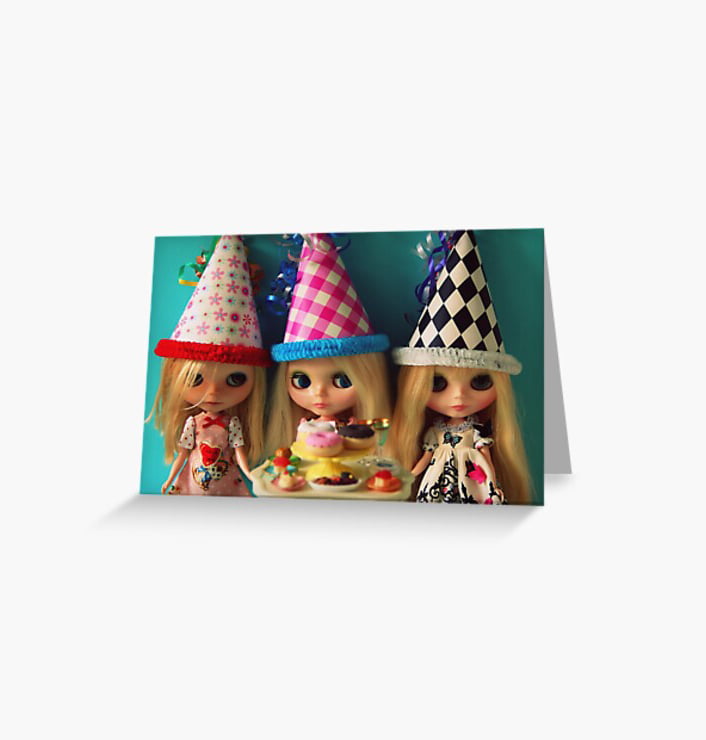 I also have a birthday party scene perfect for your next birthday card needs!
Save to Pinterest: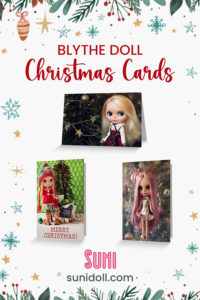 There are lots more products you can purchase on Redbubble with my images or other artists'. Check out my complete portfolio here.